Book a chaperone and explore Southern Africa, all inclusive guided tours from New Zealand to Africa, fully guided.
André Venter: Tour guide and personal chef.
I will be cooking alongside some of the top Chefs in Africa, bringing you An Authentic African Culinary Experience
21 DAY ALL INCLUSIVE SOUTHERN AFRICA HIGHLIGHTS – FOOD CULTURE – WINE ESTATES – WILDLIFE AND SAFARIS – Departing May 2024 – email André for more details – safaris@smokeyflame.com
ACCOMMODATION
DESTINATION
DURATION
BASIS
Overnight Travel
1 night
FI
aha Ivory Tree Game Lodge
Pilanesberg National Park
3 nights
FI
Madikwe Hills Private Game Lodge
Madikwe Game Reserve
2 nights
FI
Cape Grace
Cape Town
4 nights
FI
Fraai Uitzicht 1798
Breede River Valley
3 nights
FI
Swartberg Private Game Lodge
Klein Karoo
3 nights
FI
Villa Afrikana Guest Suites
Knysna
2 nights
F
I
Mosselberg on Grotto Beach
Hermanus
2 nights
FI
21 Days / 20 Nights
Group Size: 6 – (3 couples)
PRICE
NZD $14 920.00 per person sharing
Includes:
Includes all accommodation, flights, all meals, scheduled camp/lodge activities and all road transfers
Excludes:
Travel and medical insurance
PILANESBERG NATIONAL PARK: AHA IVORY TREE GAME LODGE (view their website)
MADIKWE GAME RESERVE: MADIKWE HILLS PRIVATE GAME LODGE (view their website)

CAPE TOWN: CAPE GRACE (view their website)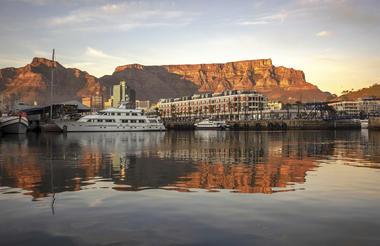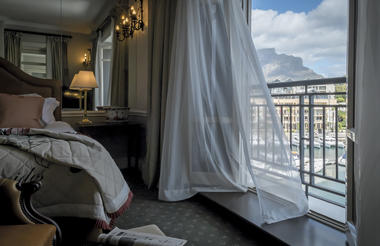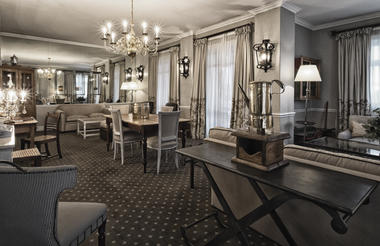 BREEDE RIVER VALLEY: FRAAI UITZICHT 1798 (view their website)

KLEIN KAROO: SWARTBERG PRIVATE GAME LODGE (view their website)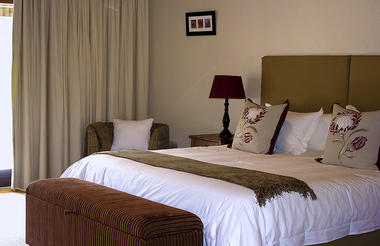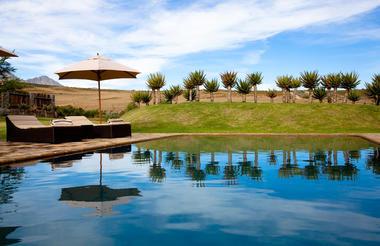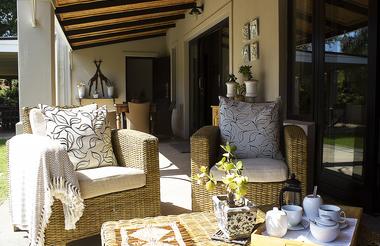 KNYSNA: VILLA AFRIKANA GUEST SUITES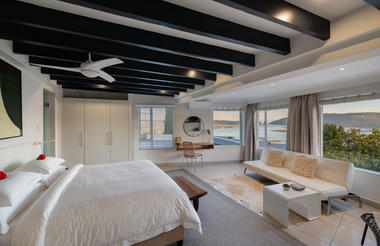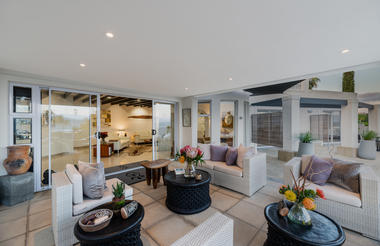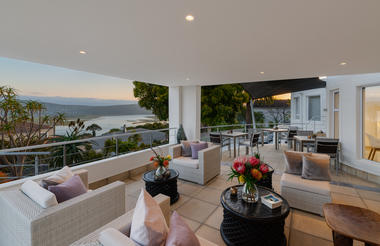 HERMANUS: MOSSELBERG ON GROTTO BEACH (view their website)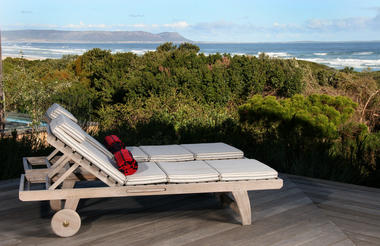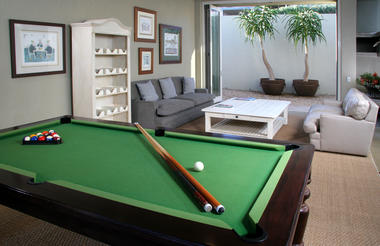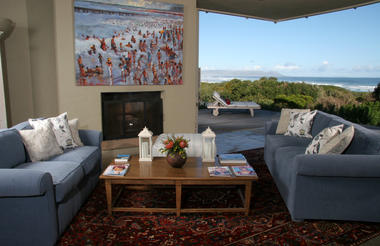 One of the most culturally and geographically diverse places on earth, South Africa, fondly known by locals as the 'Rainbow Nation', boasts 11 official languages, and its inhabitants are influenced by a fascinating mix of cultures. Discover the gourmet restaurants, impressive art scene, vibrant nightlife, and beautiful beaches of Cape Town. Enjoy a local braai (barbecue) in the Soweto township, browse the bustling Indian markets in Durban, or sample some of the world's finest wines at the myriad wine estates dotting the Cape Winelands. Some historical attractions to explore include the Zululand battlefields of KwaZulu-Natal, the Apartheid Museum in Johannesburg, and Robben Island, just off the coast of Cape Town. Above all else, its untamed wilderness is astonishing: wildlife roams freely across massive unfenced game reserves such as the world-famous Kruger National Park.
---
BANKING AND CURRENCY
Currency
The currency is the Rand, which is divided into 100 cents. There are R200, R100, R50, R20 and R10 notes. Coins come in R5, R2, R1, 50c, 20c, and 10c.
Banking
Banks are found in most towns and are generally open from 09h00 to 15h30 on weekdays and 08h30 to 11h00 on Saturdays (Closed Sundays and Public Holidays). Most of them offer foreign exchange services – with cash, bank & credit cards as well as travellers cheques. You can also obtain cash from automatic teller machines (ATMs). Several international banks have branches in the main city centres. Always advise your bank that you are travelling outside the country as they might block your purchases if they are not informed.
---
FOOD, DRINK AND CUISINE ADVICE
Standards of hygiene in relation to food health and safety in South Africa, are generally high in hotels, restaurants, pubs and nightspots. Tap water in South Africa is safe to drink and cook with when taken from taps in urban areas. Not all tap water in rural areas is safe for consumption, so take precautions if necessary.
It is safe to eat fresh fruit, vegetables and salads and put ice in your drinks. South Africa's fish, meat and chicken are of excellent quality, so there is no need to limit yourself when enjoying the local cuisine.
Restaurants are subject to South Africa's food safety control legislation, which is implemented by local government. Regulations include certification and regular inspections by health inspectors to maintain hygienic standards.
Street food is not as common in South Africa as it is in other countries, although vendors selling traditional snacks and meals can be found in city centres and townships. Food safety in such instances cannot always be guaranteed.
---
CLIMATE AND WEATHER
South African temperatures, which are measured in centigrade, average at highs of 28°C to average lows of 8°C in the summer months, while winter temperatures range from 1°C at night to around 18°C during the day. Average annual rainfall is on the low side at under 500mm a year, making the country somewhat dry. Much of the rain falls in the Western Cape in the winter, differing from the rest of the country, which experiences summer rainfall. On the plus side, the South African climate boasts more than its fair share of sunshine, recording an average of 8.5 hours a day.
---
CLOTHING AND DRESS RECOMMENDATIONS
Summer
Bring cool, light and comfortable clothes because summer temperatures can get well into the 30 – 40 degree Celsius range in some areas. Also, bring an umbrella or raincoat during summer as this is when most of the country gets its rain, but don't forget a swimming costume (bathing suit).
Winter
The winters are generally mild, comparing favourably with European summers. But there are days when temperatures dive, especially in high-lying areas such as the Drakensberg, so be prepared with jerseys and jackets. Cape Town gets its rain during the winter season so it's advisable to bring rain gear along.
General
Always bring a hat, sunglasses and sunblock as the sun can be strong even in the winter months.
Walking shoes are a good idea all year-round, with warm socks in the winter.
If you are doing business in the country, business attire is generally called for in the corporate sector, but media, for example generally dress more casually.
For game viewing, a couple of neutral-toned items will be useful, but there's no need to go overboard. A good pair of walking shoes is also advisable.
For the evening, if you are dining at an upmarket restaurant or seeing a show, smart-casual attire is recommended.
---
INTERNET AVAILABILITY
Most accommodation offer Wifi in their business centres, rooms or restaurants. Internet cafes are found in most business areas and shopping malls. In addition, some South African restaurants offer WiFi access.
There are also outlets such as PostNet that offer internet, fax and postage facilities.
---
ELECTRICITY AND PLUG STANDARDS
Electrical sockets in the Republic of South Africa are Type M (SABS-1661). If your appliance's plug doesn't match the shape of these sockets, you will need a travel plug adapter in order to plug it in. Travel plug adapters simply change the shape of your appliance's plug to match whatever type of socket you need to plug into. If it's crucial to be able to plug in no matter what, bring an adapter for all types.
Electrical sockets in South Africa usually supply electricity at 230 volts AC / 50 Hz frequency. If you're plugging in an appliance built for 230-volt electrical input, or an appliance compatible with multiple voltages, then an adapter is all you need. A voltage converter will be necessary if your appliance isn't compatible with 230 volts.